The last time Tyson Fury and Deontay Wilder sat at a press conference to debate their fight, the first meaningful blow was landed. Trouble was, Wilder did not realise.
"What I did last time wasn't good enough so I'm changing it up, and we'll look for the knockout," Fury said. "It's a bold move to fight fire with fire.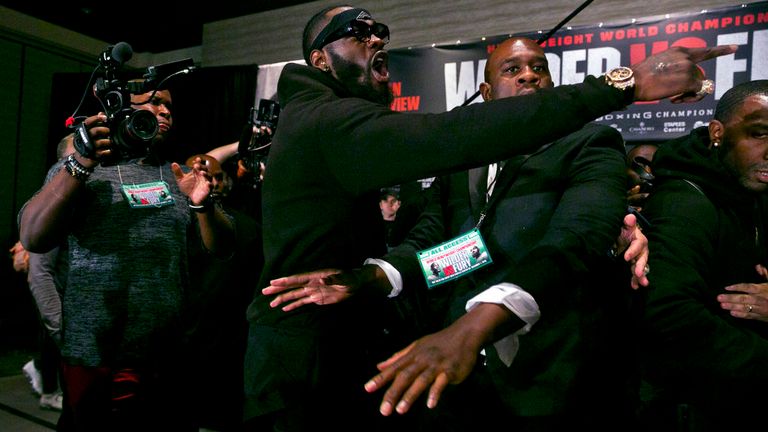 But there it was, not so much a clue but a clear and obvious declaration from Fury that he intended to perform a 180-degree about-turn with his tactics. Sure enough, he rampaged through a startled Wilder in seven dominant rounds of their rematch.
They will come head to head for the first time since Wilder was left bloodied and floored, his unbeaten record and fearsome aura in tatters, on Tuesday at 9pm to officially announce a trilogy match for July 24 in Las Vegas.
It will be more than an obligatory media event, it is the first chance for warfare to resume, an opportunity for jousting before business picks up.
Their second WBC championship fight seems a lifetime ago in the twisting and turning world of heavyweight boxing – both Fury and Wilder are changed men, we don't yet know if this is for better or worse